Campaign
Help young creators to express themselves enriching themselves, but also the community in which they live.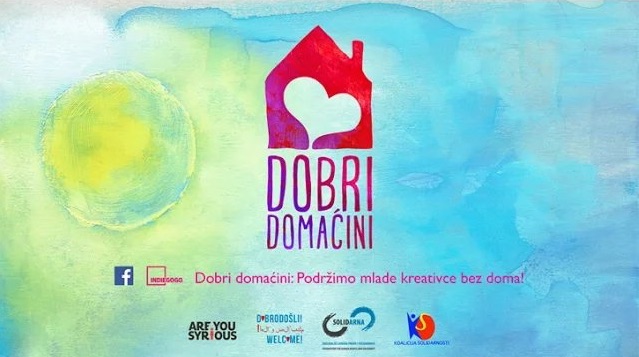 ---
Mojmir:

"When I sing a song 'Ivo se sece' I see the images of refugees and Ivo and Mara amongs them with a baby..."
After we've recorded our new material it was obvious to dedicate it to courage and persistence of those brave people to support not just them but all people who at any time suspect in humanity. Let's help young creatives currently based in Croatia who right now need such reminders (music instruments, pens, paint brushes, photo-cameras etc) because neither their parents can provide that nor can the community or country they used to call home. They need to be reminded so they can keep reminding us… if we ever forget… Kries is one of the organizers of this initiative and all who donate USD 10 and more will get their new album in mp3/wave format.
---